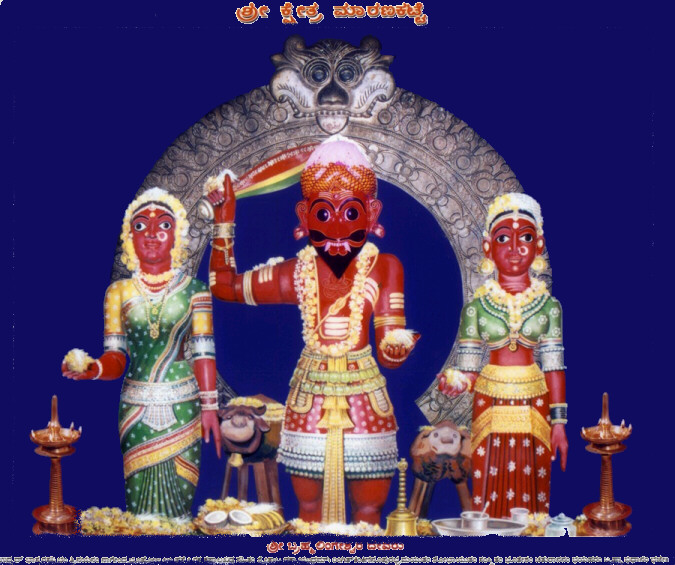 Shree Kshethra Maranakatte
Resides 16 kms away from Kundapura on the way to Kollur at a place called Kanchinakodlu.
It is an attractive Brahmalingeshwara temple. On its left flows a river in the north to south direction which then takes a steep turn towards east which increases the beauty of the spot.
It is believed that Goddess Mokambika performed a Marana Homa here after Killing the wicked Mookasura.The Temple faces as usual to the Eastern Side & the Sanctorum faces the north. By the sides of main statue Brahmalingeshwara there is Malyali Yakshi & Vata Yakshi & also two Dwarapalakas. In front of the Sanctorum there is a Buvaneshwari Yanthra. Beside the "Brahmalingeshwar Gudi" there is a " Daivadha mane " of Haiguli and Chikku.The temple has also an influence by sage Shankaracharya.


The day of Makara Sankranthi a famous festival celebrated here attracts people in thousands from all over the district. The speciality of the place is settling of disputes & promises uttered in the name of God which have a deep influence in the mind of the devotees.Devotees have a strong belief in the Gods being able to fulfill their wishes. .
Material Contributed by: Sujan Nailady